User's Guide
Moving the Mouse
The Windows Vista and Windows 7 versions of e-Speaking use a separate program to control the Mouse called: MouseControl
You can download that program at:
http://e-speaking.com/MouseControl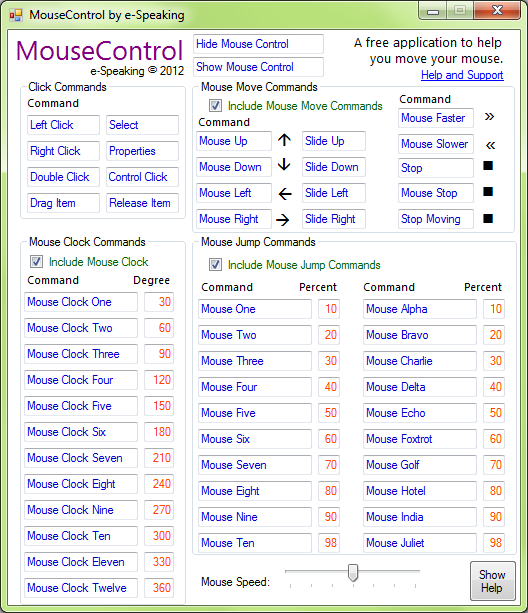 MouseControl for e-Speaking
Free Software
MouseControl is a
free
program from e-Speaking. You may download MouseControl and install it on any Windows Vista or Windows 7 computer.
How To Use It
The interface is one large window which contains all of the commands you may speak. The commands are grouped into several different types: Click, Move, Clock, and Jump. Two additional commands shown at the top allow you to hide or show the MouseControl interface.
What can I say?
All of the MouseControl commands you may speak are shown in Blue text. You can edit the text of any of these commands if you want to say something different.